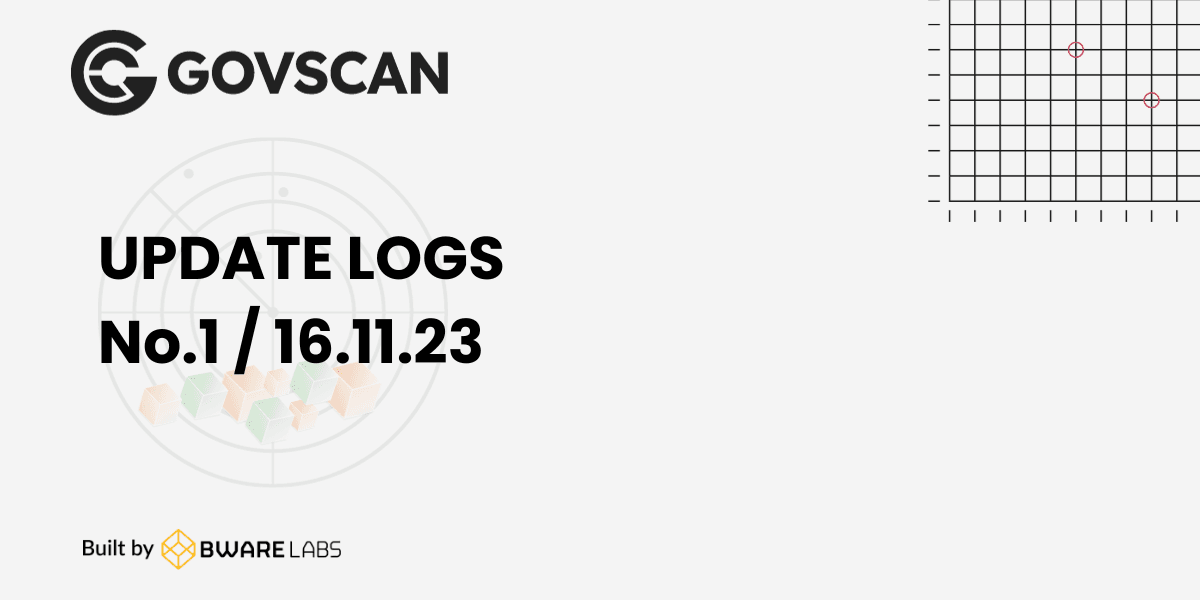 GovScan Update Logs – #1
Welcome to the GovScan Update Logs! This is a short series of constant updates regarding the ongoing expansion and improvement of GovScan, the latest product built by Bware Labs.
8.11.2023: GovScan now supports chains with governance on Snapshot.org. Spam filtering has been added through OpenAI. Users can now authenticate on the app via both Google Accounts and Github accounts.
12.11.2023: Support for Cosmos SDK Governance V1 has been added, GovScan now supports both V1Beta1 and V1.
New Chains Integrated
GovScan users can now subscribe to receive governance notifications for the following newly added chains:
dYdX
Lido
Arbitrum
Cosmos Hub
With these additions, GovScan now supports a total of 10 networks.